STEAM
Assassin's Creed IV
SNATCHER
Policenauts
Gunpoint
Yesterday
Nidhogg
Anno 2070
The Banner Saga
La-Mulana
Emergency 2014
Strider
Sherlock Holmes Frogwares: All the adventure games
South Park: Stick of Truth
METAL SLUG 3
Mercenary Kings
TUG
Castlevania: Lords of Shadow 2
Secrets of Raeketon
Tiny Thief
Half Minute Hero 2: The Second Coming
Teslagrad
Among the Sleep
The Last Door
Year Walk
Shovel Knight
SHad'O
Majesty Collection
Transistor
Astebreed
Murdered: Soul Suspect
Risk of Rain
Abyss Oddyssey
The Fall
Shadowgate
LA Noire
Hack 'n Slash
Kerbal Space Program
Ancient Space
The Vanishing of Ethan Carter
Slender: The Arrival
Outlast
Defense Grid 2
Dark Souls 2 + DLC
Massive Chalice
Crypt of the NecroDancer
Costume Quest 2
Endless Legend
The Wolf Among Us
Civilization: Beyond Earth
The Evil Within
The Binding of Isaac: rebirth
Legend of Heroes: Trails in the Sky
Never Alone
Dungeon of the Endless
Portable
Zelda: Link Between Worlds
Bravely Default
Layton: Last Spectre
999: Virtue's Last Reward
Danganrompa 1
Layton VS Wright
Danganrompa 2
Fantasy Life
WiiU:
Pikmin 3
Monster Hunter 3U
Bayonetta 2
Playstation:
Atelier Rorona
Dragon's Dogma
Last of Us Remastered
As promised, here is the complete list of what Mark played in 2014. There may be some chronological discrepancies as Steam clocks only the last check-in, but the "recent games" feature is enough to give me a universal breakdown of my gaming playbook last year going back to January, which is rather... voluminous when viewed in aggregate. There may also be a few stragglers from Lynette's profile that fail to chart in this list. NONETHELESS:
AWARDS
BEST EXPERIENCE YOU CAN FINISH IN A WEEKEND
Winner: SHOVEL KNIGHT
Runner up: The Vanishing of Ethan Carter
Shovel Knight was an incredibly class act that grabbed me wholesale from the very first minute go and never let up. A distilled cocktail of Mega Man, Duck Tales, Dark Souls and everything that was great about the NES re-imagined 30 years later through the loving lens of modern technology. Rather than aping the NES experience directly, Shovel Knight apes the MEMORY of NES nostalgia grown fragrant and full-bodied through the mists of time.
The game looks, sounds and acts just like an 8-bit classic but scratch the surface even a little and you realize it is doing things the NES never could, both from a design and technology standpoint. A dead ringer aesthetically for the Capcom Glory Days, sporting a bang-on color palate and tight as hell controls, not to mention a soundtrack both so good and so retro it commands instant respect. My only criticism of Shovel Knight is that it runs the same length as a standard NES game more or less, which means time spent with it is weekend-rental brief -- but this too is appropos. The most fun you can have in 2 days.
GREATEST PILE OF SHAME CROSS-OFF
Winner: SNATCHER / POLICENAUTS
Runner Up: Dragon's Dogma
Oh, how many years have I heard whispers of the lost Kojimas and always wondered whether I would get around to them one day. 2014 was the year this actually happened, backfilling my brain with a ton of extended information about everyone's favorite gaming auteur and his love of cheesy 80s action flicks. Hideo watches Blade Runner, creates Blade Runner Gear. Hideo watches Leathal Weapon, makes Lethal Weapon Gear.
Both games are unquestionably Hideo to their core yet absolutely their own beasts at the end of the day, kissing cousins to Solid Snake but full of their own wackiness, 16 bit era cheesy sax music, love scenes, Fill Me With Your Cyber-Love Rex, gotta get that dope of the streets Chief, catch them SNATCHERS. Even as a pup, you can see the maestro in his salad days playing with the fourth wall, screwing around with meta, developing what would later go on to be his signiture style. It's the lost demo tapes - having watched them absolutely deepened my perspective and understanding of one of gaming's most notable auteurs.
GREATEST WORTHWHILE TIMESINK / VALUE FOR MONEY
Winner: MAJESTY COLLECTION
Runner-up: Monster Hunter 3U
MH3U has the higher clock count all told, but Majesty takes the crown for sheer pound-for-pound greatness. Cost us something like $20 bucks and paid out a 100 hour playtime when the credits wrapped. It's a rare game that justifies that kind of time investment -- always difficult to explain to outsiders the allure of Dragon's Dogma, Monster Hunter etc.
Majesty is just a hilarious and addictive RTS sim in a category all its own. Fantasy-bureaucracy-tonge-in-cheek sim with a laugh-out-loud, absolutely Eastern Euro sense of dry, dark humor. Comedy jews intoning "More goooold your majesty!" in Mel Brooks voices never got old. While the 1st DLC pack was a snoozer, the remaining titles (especially Monster Kingdom) more than made up for it. Kept both me and the missus in rapt delight for weeks on end.
Honorable mention needs to be made to Monster Hunter as well. I didn't "get" the series before now, but I am unquestionably the better for having fallen down that rabbit hole and beholding for myself what all the fuss is about.
BEST CHANCE TAKEN ON A SQUAD RECOMMENDATION
Winner: Emergency 2014
Runner up: Legend of Heroes: Trails in the Sky
If you'd told me that one of the most enjoyable experiments outside my typical comfort zone this year would be a Starcraft style RTS game about managing cops and firefighters in disaster situations I'd have looked askance at you, but for all its jank (and there is plenty of jank) Emergency 2014 was a standout diamond in the rough. Maddening interface issues aside, there is a wonderful satisfaction to be found in multiselecting German hazmat teams of first responders to run in and pull civilians out of toxic clouds caused by nuclear meltdowns or commanding the bridgelayers and dog teams to rush in to med-evac civilians from snowdrifts after a small Swiss town is literally buried by an avalanche. Bonus points for the Euroness of everything as well as best use of the Holy Father in a videogame 2014. Emergency proves that there is huge scope outside of guns and zerglings for creativity in the RTS space -- instant fan.
BEST PIXELICIOUS INDIE / EARLY ACCESS
Winner: DUNGEON OF THE ENDLESS
Runner up: Crypt of the Necrodancer
When you lack budget, you make up for it with pixel panache. Shovel Knight could have owned this category were it not for these two Kickstarter unlikely hero heavy hitters, both typified by their retro stylings, tight controls fantastic atmosphere and iterative roguelike gameplay. Necrodancer was the game that forced me to break my ironclad "No early access ever" rule in late 2014 after a single level but it was Dungeon of the Endless that finally closed off 2014 with a mic drop so profound the echoes are still reverberating across my Steam Dashboard like a thunderclap.
Incorporating and insipired by elements of board games but staying very much true to videogame roots, Endless is a gom jabbar that dispenses pain so sweet and delicious you can't stay away for more than a few minutes. Cruel, cruel, absolutely heartless at its core, Endless' unforgiving and ironically named "EASY" mode will break you over its knee over and over again like a stern Sensei, drawing tears from your eyes even as you click One More Game. It's a rare game (like many on my list) that stands so completely assured of its strength of design, defying you to come at it, bro.
When I beat Endless, IF I beat Endless, it will only be by utilizing the utomost patience, skill, strategy and technique amassed from years of gaming. The thing stands on its own as a final exam which proves your ability to learn from mistakes and adapt. It is very much the snatching of the pebble from the master's hand -- a true test of gaming skill to seperate the posseurs from the gaming black belts with a thin hard laser line. The flabby white arms and wheezing breath of Triple-A Walmart titles can only stand and stare, open mouthed at this battlehardened new challenger.
BEST NEW CHARACTER 2014
Winner: MONOKUMA (Danganrompa 1&2)
Runner up: Estelle Bright (LoH: Trails in the Sky)
What more can be said about Danganrompa's most iconic mascot beyond "Greatest Gaming Villain since GLADOS?". The bear pretty much singlehandedly propelled an unknown franchise to superstardom faster than you can say Jack Sparrow. The mid-moths of 2014 for me was a time spent locked and imprisoned in visual novel escape rooms, forced into horrible murderous situations at the whims of psychopathic Jigsaw animals. Zero the Rabbit was something for sure but he pales in comparison to the true terror of the black and white teddybear chessmaster to rule them all.
Cackling like a sadistic ursine Chairman Kaga, alternating between giggling puhuhuhuhus and full on NYOHOHOHO~s of gleeful torment, Monokuma brings a degree of spiteful creativity and elan to the Game of Death that elevantes him far, far above other mustache twirlers and into the same rarified air as the Joker. Standing tall at 2"1, Monokuma is not just a sadist, but an ARTIST whose medium is pain and suffering and whose canvas is despairing high school students. It's not enough that you die, you must die while wailing in frustration and rage, hemmed in by the sadistic choice you can't help but admire even as you gnash your teeth. It's Chaotic Evil yet plays by a strict Lawful Evil set of rules, which makes the repeating pattern of discovery, detective work, courtroom trial and ultimate victory all the sweeter.
LOUDEST AAA WET FART 2014
WINNER: WATCH_DOGS, ASSASSIN'S CREED: UNITY
Runner-up: Destiny
Was even a single paragraph of text spent on either of Ubisoft's much-hyped open worlders here at the Squadron of Shame in 2014? What if you throw an open world party and nobody came?
BEST PERFORMANCE BY AN ESTABLISHED AAA FRANCHISE
WINNER: PIKMIN 3
Runner-up: Bayonetta 2
You know what's awesome? Pikmin 3. I don't think its any accident that in a year full of The Evil Withins and Destinys that Nintendo's console just keeps trundlin' along, doing its thing and outclassing all its rivals. Pikmin is just fresh enough to feel new, just traditional enough to feel like Pikmin. It looks gorgeous, IS gorgeous, not too short, not too long. Light yet substantive and full of charm. I think probably in retrospect the weird bug survival sim created by Miyamoto is one of my favorite Nintendo franchises, if not my favorite. Stranger than Zelda, more hardcore than Metroid, whimsical yet survival-horror-ey. What's not to like. Nintendo: AAA dev of 2014.
BEST 2014 GAME I WONT'T PLAY IN 2014
WINNER: DRAGON AGE INQUISITION
Runner up: This War of Mine
Waiting for the full version, full DLC, full experience, half price. For the first time since I can remember, I'm totally OK with this. Did the games change, or did I?
AAAAAAAART AWARD FOR AAAAAAART'S SAKE
WINNER: THIS WAR OF MINE
Runner-up: Never Alone
Hard to comment on This War Of Mine because I haven't yet played it (see above) but 2014 presented many instances of games going way beyond commercial and into the realm of the exploritory / experiential, shedding the chrysalis of commercialism in favor of something more... worthwhile. People are finally making the games I want to play, even if the audience for them is an audience of 1. Maybe that's why my list of triple-A titles is so thin on the ground? When you can seriously do a game about Inuit mythology spliced with Nature Channel special footage and not have it come off as something cheesy or edutainmenty this deserves big kudos.
BEST SNAPSHOT MOMENT 2014
WINNER: FRIGID OUTSKIRTS: DARK SOULS 2 - CROWN OF THE IVORY KING
Runner up: "Let the tears flow" - Dungeon of the Endless
Watching everything about Dark Souls come together in a white fog of snow and ice to create the Dark Soulsey-est moment of the entire Dark Souls franchise was a thing of beauty. Cruel beauty, huddling for dear life against the darkness beauty, but such a perfect encapsulation of whate the series is about. Not with durm and strang but with softly falling snow and silence shall ye be isolated and killed one by one.
BIGGEST LET-DOWN 2014
WINNER: BRAVELY DEFAULT, SECOND HALF
Runner-up: Slender: The Awakening
Ugh. Just.... ugh. How to kill a buzz, 2014 edition, brought to you by Square Enix.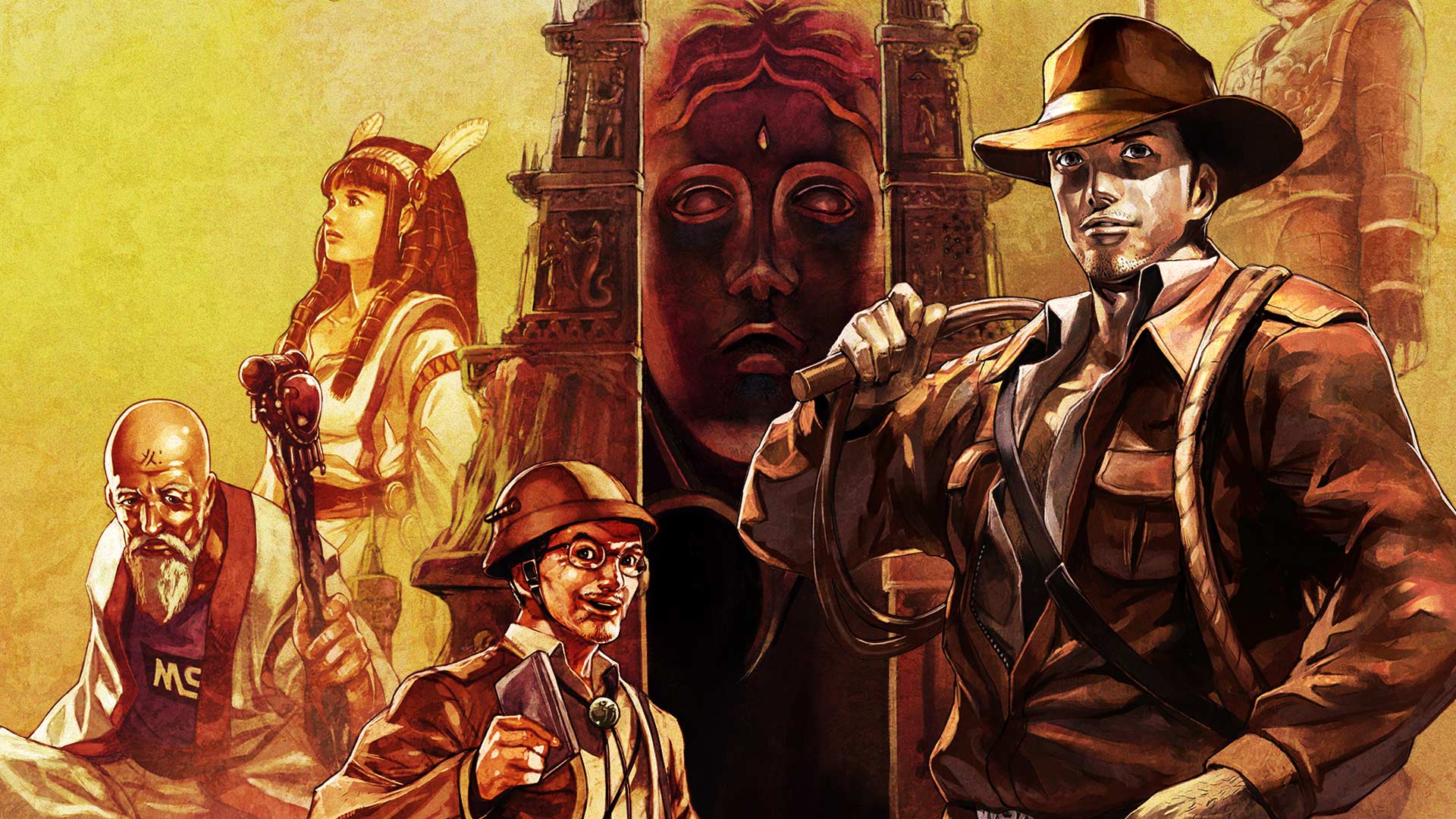 GAME OF THE YEAR 2014
WINNER: LA-MULANA
Runner-up: Dungeon of the Endless
La-Mulana has been conspicuously absent from the awards list so far, mostly because I decided it only gets one spot and that spot is Game of the Year.
This title could easily have swept the awards ceremony single-handed without breaking a sweat, clinching Best Indie, Best Snapshot Moment, Best Time to Money Ratio, best challenge, best tear-your-hair-out nnnnnnnngh. Best best all in one blow. It'd be what the Last of Us was a few years ago at awards ceremoniies.
My love for this game is well documented, I refer you to the screed for more information. This game was Best Surprise of 2014, no question and even at the tail end of the year it remains head and shoulders top of mind as the front runner for the best time I spent with a videogame over the last 365 days. It is maybe the single most Beige game ever created - what happens when Dark Souls isn't difficult enough, when Castlevania isn't patient enough, when Riven isn't obtuse enough. It asks everything of you, divulges nothing freely. Secrets within secrets within secrets.
I don't know how I was supposed to infer the depths of La-Mulana from its innocuous Steam profile, but this too is a metaphor for the entire game. Looks like a cakewalk right? In and out before dinner? Here I am in February, clicking "what is this?" random daily deal on Steam. Install game: Cue BOSE tape advertisement, guy sitting in chair hair being blown back by the noise.
... except it didn't happen like that. Not at all. If you screw around with La-Mulana, what you get is the Giant Bomb quicklook experience. Screwing around. Very gentle. Nothing special to see here. What the hell is this shit? It's a clumsier Castlevania with a little Indiana Jones dude running around whipping stuff. Why all the fuss?
La-Mulana is archeology. To tease out its secrets you must dig. If you don't get your shovel out and start scraping you'll only ever glimpse the first chamber. You'll poke your head in, take a look around, walk back out again. Elder Xelpud says as much at the first screen. Many people see La-Mulana, but few *see* La-Mulana. This is a game for the chosen few, the proud, the determined. It's the opposite of the AAA experience where they start you with all your powers so that you can feel big and powerful with Michael Bay pyrotechnics. La-Mulana will test your patience, La-Mulana will test your resolve, La-Mulana will test your brain. The halls of Illusion alone are a reason to ragequit, put there specifically to piss you off but you must keep going. KEEP GOING! Before you know it you're in deep, drawing maps on graph paper to determine the spatial placement of X-Y runes on the mirror-image flipside Dark Castle temple map. The penitient man kneels.
Tomb of Horrors style, there is a tomb inside La-Mulana. Then a tomb inside that tomb. A matroyshka doll opening and unfolding to translation puzzles, item traversal, lore, history -- the first civilization, the second civilization. Shrine of the Mother. They will show you a thing that won't have significance for 10,20,30,FORTY hours of gameplay. FORTY HOURS. IN A GODDAMN 16-BIT PLATFORMER. You'll walk by it a hundred times, that little tiny squiggle on the wall relief that looks like a dancing Michael Jackson if you squint really hard. I guarentee it.
La-Mulana is a game that can only be anything meaningful to a very small percentage of the populace. The 0.02 percent of us who see the yawning maw of the temple and think "maybe 99 guys couldn't hack this, but they haven't seen ME yet". Lamezza is the metaphor for the player. For those too timid, or too frail of spirit, or too dull there is nothing to see here, move along.
Into La-Mulana go only the boldest, ths most skilled, the bravest and the best of video gaming. It is the Hunger Games and I respect the hell out of this game design - it is the diometric opposite of everything the mainstream video game industry aspires to be. Inaccessible, rewarding, obtuse, maddening, vindicating. You will squint at this game, bag of sand in your left hand, golden idol in front of your face. Wating, watching. For each maddening barrier, there is a rush of accomplishment when inspiration strikes and the barrier falls.
I wish I could say that I got through it all without using GameFAQs but I can't in good conscience. I can say that I got through ALMOST all of it without using GameFAQs and that I don't regret using guides for the parts that I needed help with. If La-Mulana has a fault, it is that it is too opaque... too unfair in places -- too prone to the problem where you miss one clue over here and suddenly Sierra Adventure Game Paralysis sets in.
I will say that I solved MANY of problems on my own, and accomplished much more without hand holding than I thought I had in me. Necessity is the mother of invention.
Bottom Line: You should play La-Mulana. And if you ever get to Hell Temple and see That Which Cannot Be Seen.... let me know.